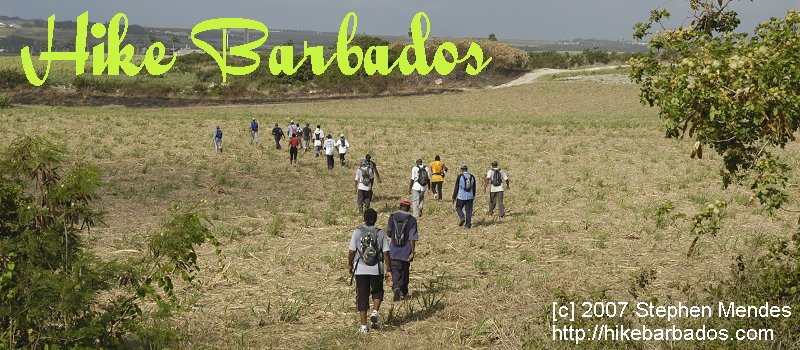 Most Recent Hiking Photos
---
Click on the pictures for larger view..... the color of the border lets you know which ones you have already seen:
TO SEE ALL PREVIOUS "photo additions" to the gallery.... please go HERE
Tourists taking pictures on one of my hiking and photo tours (13 June 2009):
Hiking adventures for the Summer Camps:
Christ Church campers on the trail (12 July 2009):

St. Joseph campers on the trail (28 July 2009):
Examining the Cave-In at Archcot
---

Homepage.

Photo Index.
info@hikebarbados.com
© copyright 2009 Stephen E. Mendes, Barbados.