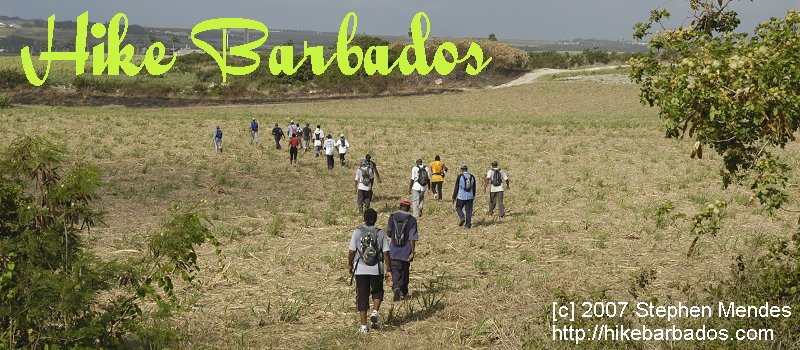 Hiking Adventure Photos
---
Click on the small pictures to view much LARGER PICTURES..... the color of the border lets you know which ones you have already seen:
TO SEE ALL PREVIOUS "photo additions" to the gallery.... please go HERE
Hike for Larry Silverman on 30 Dec 2008
Hike for Milliman employees on 9 Feb 2009
Hike for Morris and Claudette and their friends on 11 Feb 2009
Hike for Brian and Jenice on 17 Feb 2009
Hike to replace Great Train Hike on 22 Feb 2009
Hike for Gordon and friends on 22 Mar 2009

Hike for Pomarine students on 1 Apr 2009
---

Homepage.

Photo Index.
info@hikebarbados.com
© copyright 2009 Stephen E. Mendes, Barbados.